UPass Toll Management Program
   Transponder
Once a transponder or toll tag is installed, drivers may immediately use the specified electronic toll lanes.
License Plate Based
The vehicle license plate is registered and as your vehicle passes through a tolling lane, the appropriate toll fee is automatically billed.
Your fleet vehicle is covered where you need it. Our welcome kit outlines the specifics of the toll program based on your driver's geographic location, or where they primarily drive. Depending on the location, our toll program will either require a transponder toll device or will work based on the license plate.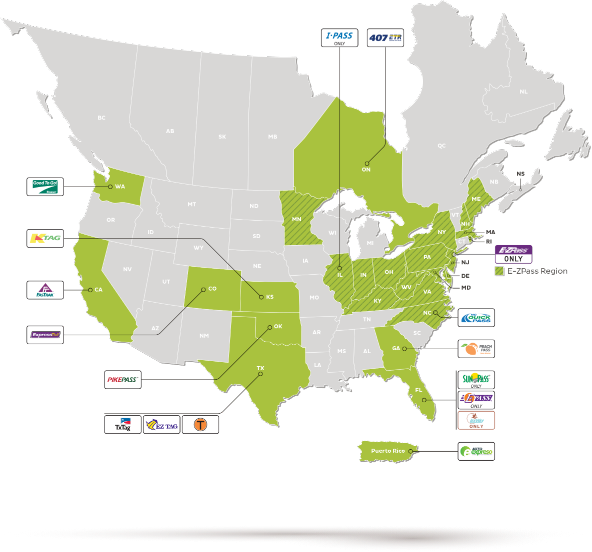 Have an Existing Toll Account?
If your fleet or drivers have plates currently registered with a toll authority, it is important to remove those plates from its existing account. To remove plates or return a transponder, contact the toll authority for instructions.
We provide a range of customized fleet management solutions, industry-leading technology, and innovative products. Whether it is consultative planning or assisting the day to day, over 60 years of experience and industry expertise means we can always find more ways to save you time and money. But what makes us really stand out as an industry leader is the high-touch, personal service we provide to every single one of our clients. With a dedicated account team who knows your business inside and out, you can rest easy knowing everything will be done just the way it should be.
Find out how we can make your fleet run more efficiently and effectively.